Adventures in Leadership
Applying the New Leadership Paradigm

Overview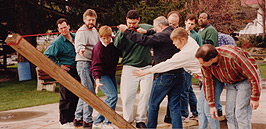 This experiential leadership program provides an integrated vision of what it means to be an effective leader in today's business climate and teaches specific techniques for putting this vision into practice. Participants will explore four Spheres of Leadership Influence™ (self, others one-to-one, immediate work team, and the larger organization). They work with the leadership principles and behaviors that will help them transform these relationships and build organizational success.

The program also highlights "The Four-Fold Way" cross-cultural communication principles based on the research of anthropologist Angeles Arrien, Ph.D. Participants will learn how to integrate this time-honored cross-cultural wisdom into contemporary organizational life.

Program Objectives
During this program participants will:
Learn and apply leadership principles used in the development of successful high performance teams and organizations


Practice behaviors which foster success in each of the four levels of organizational relationships (self, others one-to-one, team, larger organization)


Gain insight and feedback into the "cause and effect" relationship between thinking patterns and behavioral choices that determine individual leadership behavior and effectiveness


Receive confidential 360° feedback that provides a contrast between the intent of their leadership behavior and how it impacts and is perceived by others


Develop a personal improvement plan that will guide them in the application of the new leadership skills and behaviors they have learned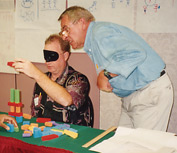 Target Audience
This program is designed for everyone who has to lead others to achieve business results-executives, managers, supervisors, project leaders, team leaders. The program will assist you in achieving your full leadership potential.
Program Specifics
Program length:
3 days
Group size:
10-24 participants